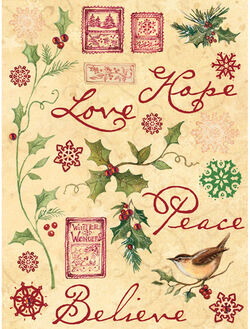 This is a video guide on rub-ons and how to use them to embellish your scrapbook!
Rub-ons can be anything from letters, words, and quotes to ribbons, borders and images. Just be sure that you're buying rub-ons and not vellum quotes/images. They aren't the same thing and therefore the application methods are different too.
To avoid accidentally transferring other rub-ons onto your page, do cut out the specific rub-on you want to use.
Do not remove the backing sheet from the rub-ons until you're ready to use it. The backing sheet helps the rub-ons to stay put.