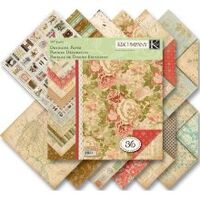 Scrapbooking paper is available in a huge variety of styles, patterns, and colors. Use either the full sheet or cut the paper into specific pieces and sizes to add flair to your pages. Be sure to only use paper that is acid and lignin free so that your pages don't deteriorate and your photos don't fade.
Ad blocker interference detected!
Wikia is a free-to-use site that makes money from advertising. We have a modified experience for viewers using ad blockers

Wikia is not accessible if you've made further modifications. Remove the custom ad blocker rule(s) and the page will load as expected.